1 Month Website UpKeep Trial
Your Website Needs to Remain Stable and Reliable 24/7 to
Earn the Trust of Your Valued Customers.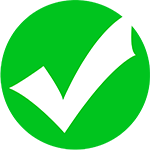 Unlimited Bug Fixes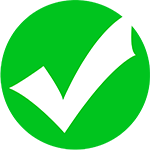 Pro-active Software and Server Updates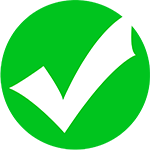 Daily Cloud Backups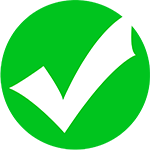 Anti-hacker Firewall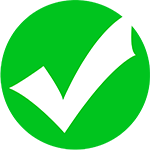 Daily Malware/Virus Scans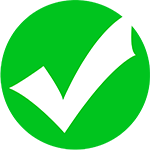 Chat, Phone, Email Support
We Provide All the Important Maintenance and Security Services in a Convenient, and Affordable Package to Make Your Website Bomb-Proof.
30 Day Money Back Guarantee
Dedicated and Responsive Support Team
Safe & Secure Payment and Communications
It Takes a Special Suite of Strategies to Make a Website Reliable and Secure
Here at Hog The Web, we have years of experience building, repairing, and maintaining WordPress websites. In that time we've developed the perfect recipe of strategies and tools to transform your quirky and buggy site, into a rock-solid platform to run a serious business on.
Read on to learn about our methods…
Attacks Blocked by Our Firewall
Software Updates Installed Successfully
Full Website Cloud Backups Stored
Strategy 1: Daily Malware, Virus Infection and Vulnerability Scans
According to Sophos Labs, 30,000 new websites are identified EVERY DAY distributing malicious code to their visitors due to website malware infection! The majority of these 30,000 sites belong to ordinary small businesses.
With our UpKeep service, we scan your site daily for malware and virus infections, as well as vulnerabilities in the software that can allow intrusion. If any are found, then we clean and patch them immediately.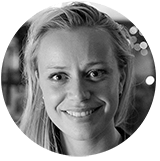 "Hog The Web is great and super easy to work with – they are available to chat when needed and also provide plenty of guidance."
Faith Salmon – Oak & Navy Baby

Strategy 2: Website Hardware Firewall and Content Delivery Network (CDN)
A firewall is a hardware gateway that stands in between your website's hosting server and the world wide web.
Our firewall detects and blocks any malicious activity that's trying to reach your site.
This is becoming more and more critical every day because, on average, 30% of the traffic hitting your site is malicious bots trying to infect it and gain control!
Our firewall also accelerates the loading time of your website through a Content Delivery Network (CDN). This stores components of your site (like images) on distributed servers all around the globe so they don't have as far to travel to get to their destination on your visitors' screens.
"Hog the Web are all truly talented and wonderful people that go above and beyond what we expected to receive. Technical skills, Communication, and Professionalism are all abundant from the moment you make contact with them, to the moment you are 100% satisfied with their outstanding work."
Strategy 3: Pro-active Software Updates and Bug Fixes
New versions of your Plugins, Themes and WordPress are released often to fix bugs, add new features, and most importantly patch security vulnerabilities found in the code. However, incorrectly built or modified websites will not respond well when you try to update them, causing glitches and bugs to appear.
Our reliable procedure for installing updates takes away all the risk. First, we take daily cloud backups of your website so we can always recover it no matter what happens. Next, we wait untill late at night when traffic is low, and install the updates. Finally, we check over your website to ensure it all still looks and works correctly (based on our stored reference screenshots). If any issues do appear, we fix them immediately.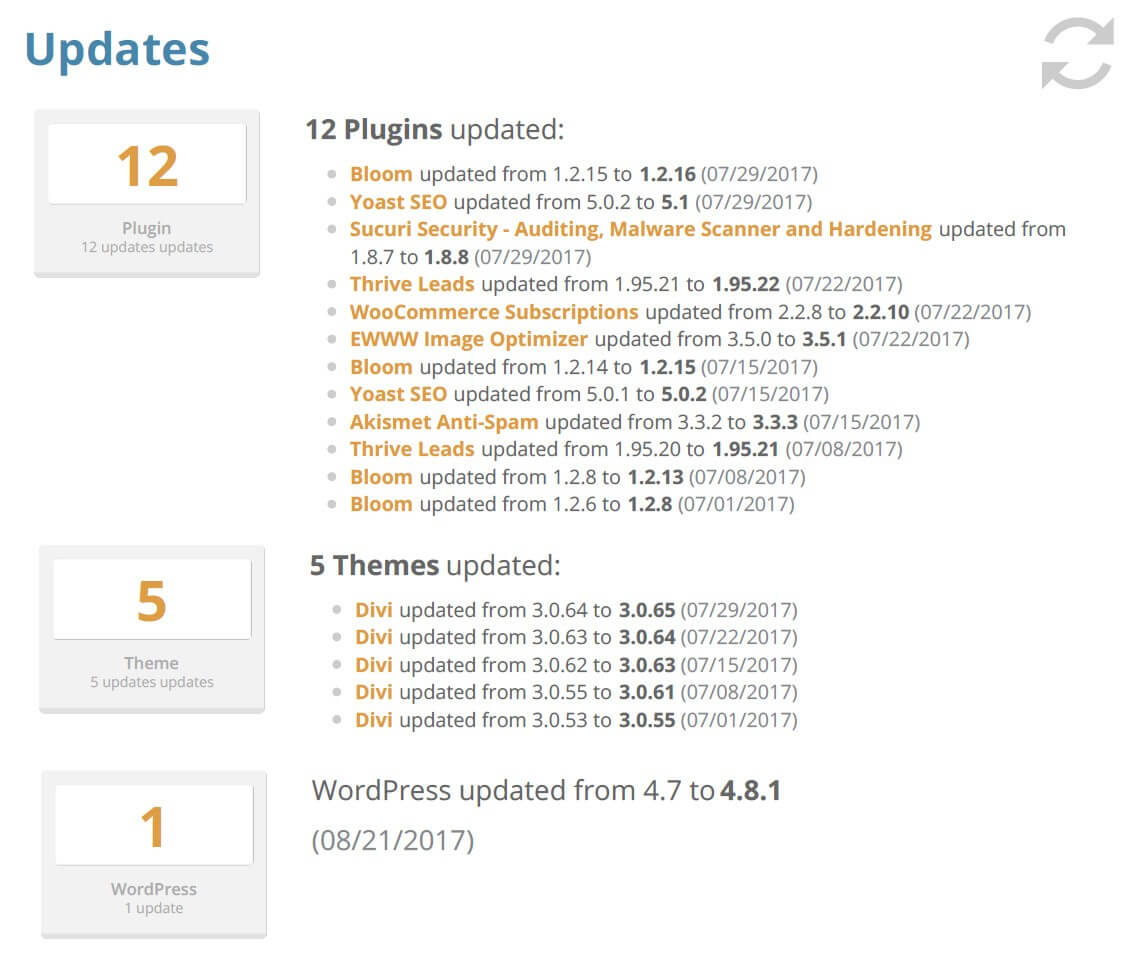 Your Monthly Website Reports
The monthly UpKeep Reports show you how many attacks were blocked by our firewall, how much malware (if any) was detected and removed, how many software updates and bug-fixes were performed, as well as more juicy life-stats of your website.
Strategy 4: Routine Cloud Backups and Up-Time Monitoring
It's easy to overlook the importance of backups  UNTIL that one fateful day when everything crashes and you NEED the backups.
With our UpKeep service, we take daily backups of your entire website and store them in the cloud (distributed secure servers), instead of on the same server where your site is hosted. We also monitor your website Up-time, so if your website goes down for any reason, we take action right away to get it back online.
Our customers also enjoy a dedicated and responsive support team, who are always happy to answer your questions and solve any issues.
STEP 1
One of Our Team Members Will Reach Out to You to Review Your Current Website Status and Needs.
Discuss Bugs/Glitches on Your Site
Setup Daily Cloud Backups
Run a Website Performance Test
Scan for Outdated Software
STEP 2
Next We Will Implement Corporate Level Security Measures to Protect Your Site from Intrusions
Implement Anti-Hacker Firewall
Begin 24/7 Uptime Monitoring
Scan for Security Vulnerabilities
Scan for Malware/Viruses and Check Blacklisting Status
STEP 3
We Update All Your Website Software, Fix All the Bugs/Glitches, Remove any Malware Infections Detected and More!
Update all Themes, Plugins and WP files
Fix all Identified Bugs/Glitches
Remove Malware/Virus Infections
Implement Website Performance Changes As Needed
STEP 4
After the First Month, Choose Which UpKeep Plan Suits Your Needs and Budget Best and We Continue Keeping Your Website Running and Secure 24/7. Our plans start at $39/mo.
Pro-active Software and Server updates
Daily Malware/Virus Scans & Removal
Daily Cloud Backups with Quick Restore
Unlimited Bug Fixes
Anti-Hacker Firewall Protection
Customer Support via Phone, Email, & Chat
Our Tricks of the Trade
Our comprehensive combination of website services are the perfect antidote to your WordPress Woes. With UpKeep, your site will remain up-to-date, secure, and bug-free 24/7!
Pro-Active Updates
We check your site each week to make sure all your software and services are up to date. If not, we will manually update them. Developers are constantly updating their code to close security vulnerabilities. That's why it's important to keep your website software up to date. We update WordPress and other Content Management Systems, Plugins, Themes and more.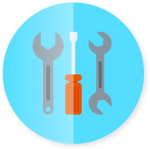 Unlimited Bug-Fixes
Unfortunately, all this constant updating of software code can create unforeseen bugs that wreak havoc with your sites functionality and display. So fixing the bugs and glitches is part of routine maintenance for your website. We provide unlimited bug-fixes up to one hour each. (Most bug fixes take less than 30min)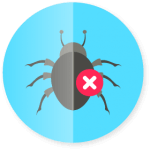 Daily Virus/Malware Scans and Removal
Through our partnership with Sucuri Security, we scan your entire site daily for any virus or malware infection. If any are found, we will automatically remove them within 24hrs, and give you the report. (Usually several dozen to several hundred infected files will be found upon initial scans)
Daily Off-Site Backups
What would happen if a hacker wiped out your entire site and database? We backup your site daily to totally separate servers so that your entire site can be restored at a moments notice.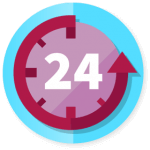 24/7 Uptime Monitoring
Your website can go down unexpectedly for a number of reasons; a virus infection, getting hacked, server issues, or simply a bug or glitch in your site code. We monitor your site 24/7 and get to work within 15 minutes to restore it, in the event that it goes down.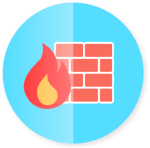 Firewall Hacking Protection
Our cloud-based firewall platform stops attacks to your website, including: Distributed Denial of Service (DDoS), Brute Force, and automated attacks looking to exploit software vulnerabilities. (via Sucuri)
Speed Optimization
Slow page load times can make visitors leave prematurely. Not only do we offer the fastest servers on the block, we can also help you optimize your site to load as fast as possible. This includes optimizing images, and implementing various caches that store frequently requested data in memory for quick access.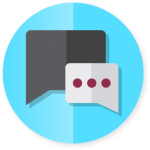 Customer Support via Phone, Email and Text
Your happiness is our #1 priority. If there's anything you need, feel free to contact us anytime day or night via email, phone, or text.
Monthly Reports
We provide you with monthly reports direct to your email inbox on your websites status including any infections and removals, scan results, and downtime.
We've been building and maintaining WP websites for our happy clients for years. We've developed the perfect recipe of tools and techniques to take away all your WordPress headaches.
Get in Touch
We're here to help you with any questions you may have. Simply drop us an email message using the form below, or give us a call. You should hear back within 24 hours.
Our Address
PO Box 461
Traverse City, MI 49685