free website security check
SCAN YOUR SITE FOR MALWARE AND OTHER SECURITY RISKS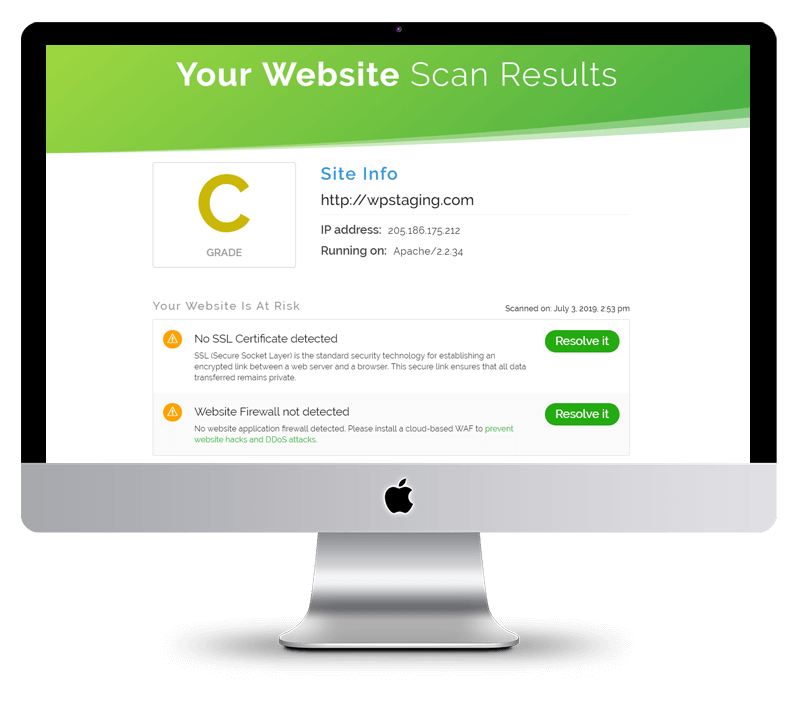 As a website owner, you are responsible for the security of your website and all your user's personal details it contains. 
We created this quick, free website scan to check for common security risks like outdated software.
The scan also checks if your site is currently infected with malware, if it has been blacklisted by any search-engines, and if your server configurations are exposing security vulnerabilities.
new websites are identified every day distributing malicious code to any users passing by.
more web security incidents were detected this year versus last year.
serious security vulnerabilities are found on the average web site
The majority of these 30,000 sites are legitimate small businesses that aren't even aware they have been compromised and are distributing malicious code for the cyber criminals.
That's Why We're Here.