I'm coffeed up and ready to guide you through the process of creating a top-notch law firm website that will not only impress your potential clients but also make Google fall head over heels for your site.
Let's embark on this journey together and explore the ins and outs of custom law firm web design with a touch of creativity and a sprinkle of humor. Ready? Let's dive in!
The Importance of Custom Law Firm Websites in Today's World
In today's digital age, your law firm's website will be the gateway to your services. This site is the first impression you make on potential clients; as the saying goes, you only have one chance at it.
So, what's the secret formula to creating a website that leaves its visitors with a lasting impact? The answer lies in designing a custom website for your firm.

 
By opting for a customized website, you get to showcase your firm's unique personality and offerings, as well as ensure that your site visitors see you as the go-to legal authority in your field. Tailor-made websites are designed specifically to cater to your practice areas, showing off your strengths and helping you to rise above your competitors.
Plus, there's an added bonus: custom websites are fantastic for search engine optimization (SEO), making it easier for prospective clients to find you online because your site will pop up faster!
Choose WordPress for Your Law Firm Website
While there are plenty of DIY website builders out there, WordPress is definitely my top recommendation for custom web design for lawyers. Why?
It's easily customizable and open-source, and it's been around for ages. Not to mention, a huge percentage of sites on the web rely on WordPress, meaning it's likely to be supported for a while.
The Key Ingredients of the Best Law Firm Websites
Are you prepared to create the website of your dreams?
Here are some essential things that the best law firm websites all have in common:
Mobile-friendly design: With more and more of the world relying on mobile devices, it's important that your website also functions just as perfectly on smartphones and tablets.
Clear navigation: Make sure it's quick and easy for your site visitors to find the information they need on your webpage. Ease of use is key.
Engaging content: Keep your audience hooked with helpful, well-written, and concise content that showcases your expertise in the legal industry.
Strong calls-to-action: Encourage potential clients who visit your site to take the next steps, whether that's scheduling a consultation or just signing up for your newsletter.
Contact forms: Allow future clients to get in touch with your firm with ease. Have a no-fuss contact readily available on your main page.
SEO optimization: Feature some keywords, meta tags, and other popular SEO techniques to improve your search engine rankings and attract organic traffic.
Google Analytics: Track your website's performance, visitor behavior, and various other metrics to improve your online presence continuously.
The Power of Custom Law Firm Web Design
A while back, I worked with a small law firm that was struggling to make a name for itself. Their outdated website barely generated any leads, and their online visibility was dismal at best. We created a custom law firm website tailored specifically to their needs, focusing on their niche practice areas and highlighting their unique selling points.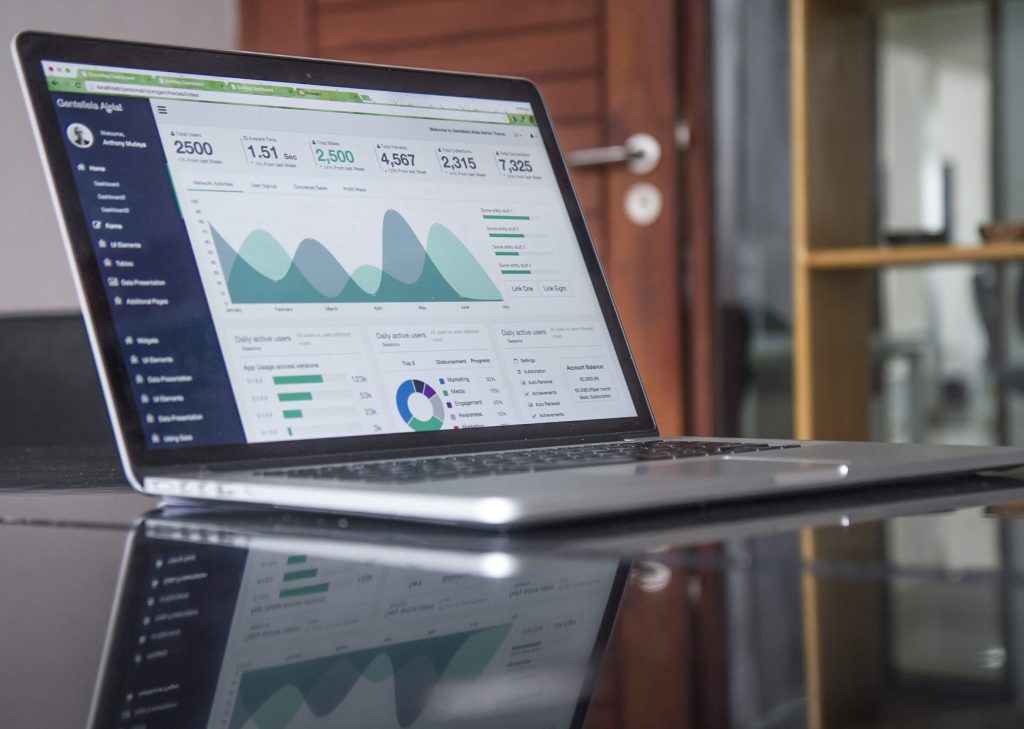 The result? A significant boost in both search engine rankings and prospective client inquiries. Their bounce rates dropped, conversion rates skyrocketed, and their online reputation flourished.
Your Law Firm Web Design Process: From Concept to Finished Product
Crafting a website for your law firm requires a significant amount of effort and dedication.You need to have an action plan ready to help you through the process.
Here are our suggestions on how to formulate a plan:
Discovery phase: This step is where you want to identify all of your goals. Learn about your target audience and their preferences, and figure out what you want your site to look like.
Design phase: You'll start to work with a design team in this step. You'll create mockups for your site, tweaking the design until it looks just how you want it before actually setting the page up.
Development phase: Bring your vision to life by coding your website, remembering to integrate the necessary features, and optimizing for performance and SEO.
Content creation: Craft compelling and informative content that showcases your law firm's expertise and engages your site visitors.
Testing and refinement: Before launching your site, thoroughly test it on different devices and browsers, fixing any bugs or glitches that arise.
Launch and promotion: Once your website is live, promote it through digital marketing, online campaigns, and other methods to drive traffic and generate leads.
Keep Your Website Updated
In today's world, if you have an outdated or buggy website, that's a sure way to lose credibility.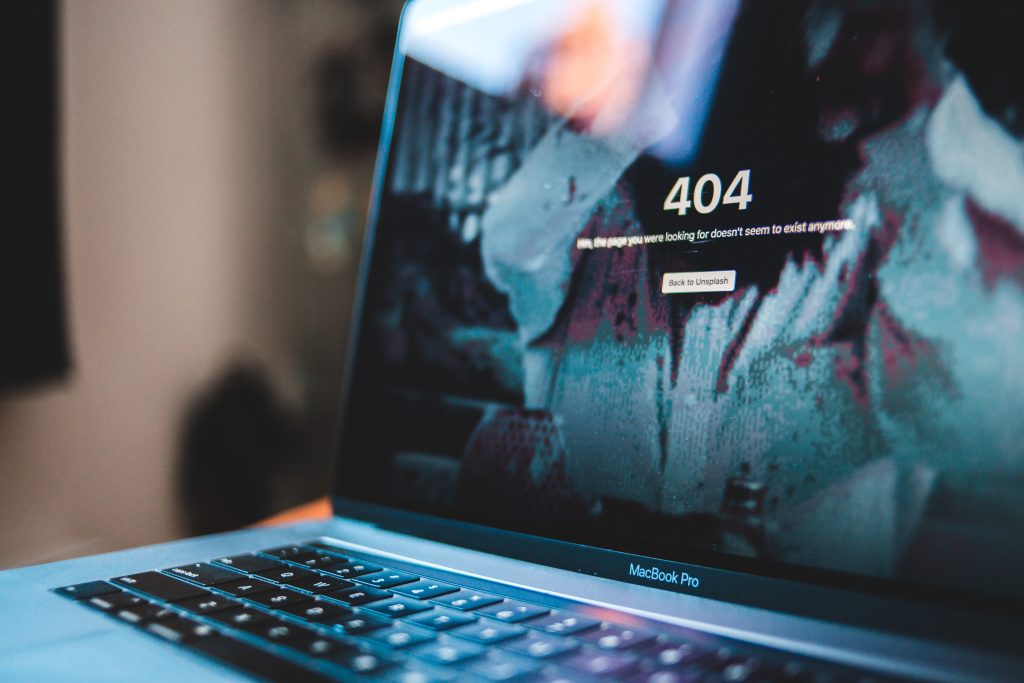 You've got to make sure that your site is keeping up with the times in all aspects. You also want to double-check that it works on all the latest smart devices.
Frequently Asked Questions
Q: How long does it take to make your own law firm website?
A: This process can take anywhere from a few weeks to a few months. It all depends on how well you communicate with your design team, how much content you want to put on your site, and what kind of functionality and integration you will need.
Q: How much does a custom law firm website cost?
A: The cost of a custom law firm website can vary pretty drastically. If you have a simple design, it could be as low as a few thousand to make it work. However, a more complicated and feature-filled design will likely run you closer to the tens of thousands arena.
Q: Can I update my law firm website myself, or do I need to hire a pro?
A: It's not a necessity to hire a pro if you have easy updates, especially if you use a website builder like WordPress. If you've got more complicated updates to be performed or just want an extra hand, hiring someone is always an option.
Q: How can I measure the success of my law firm's website?
A: Your site's success can be determined in many ways: higher traffic, better search engine rankings, increasing client inquiries, etc. Using something like Google Analytics can help you track any of these changes. From there, you can make any change decisions based on hard data, not just a guess.
Conclusion: Custom Web Design is a Powerful Tool for Success
Having a beautifully designed, perfectly optimized, and user-friendly custom law firm website can really set your practice apart in today's competitive legal industry. By following the tidbits of advice and insights we've shared in this article, you can create a strong online presence that shows off your company expertise, builds trust with prospective clients, and ultimately pushes business growth.
Remember that the journey of creating a custom law firm website is a deeply collaborative process that needs careful planning, creativity, and focus. Embrace the adventure, and don't be afraid to fill your site with your law firm's unique personality and values!
"Your website is the cornerstone of your digital marketing strategy. Invest in custom web design for lawyers, and watch your law firm flourish in the online world." – Yet Another Expert on Web Design (Yep, that's still me!)
As you embark on this exciting endeavor, always keep your ultimate goal in mind: to make a lasting impression on your potential clients and establish your law firm as the go-to source for exceptional legal services.
So, gear up, assemble your team, and get ready to conquer the internet with a custom law firm website that's built to impress, engage, and convert. The digital world awaits your expertise, and your future clients are just a click away. Good luck, and happy designing!