Here's how we build
the digital engine that
drives customers to you…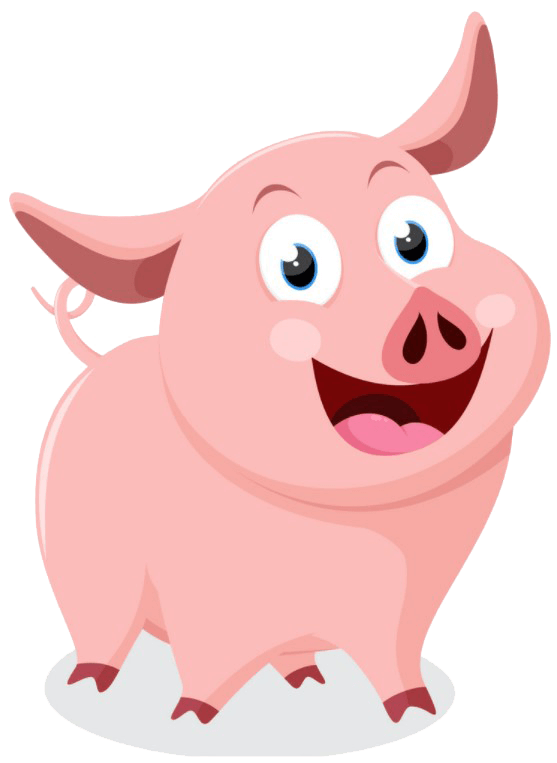 Turn-Key
You're busy! We take care of as much of the grunt work as possible, so you can focus on what you do best; running your business!
Website Design & Maintenance
The foundation of a thriving web presence is your website. We can redesign your website to reflect the professionalism, and beauty of your work. But that's not all…

Branding
If your logo, fonts, and brand colors and styles are feeling a bit outdated or inconsistent, we can work with you to create a whole new brand style guide that's fresh and consistent across all forms of media.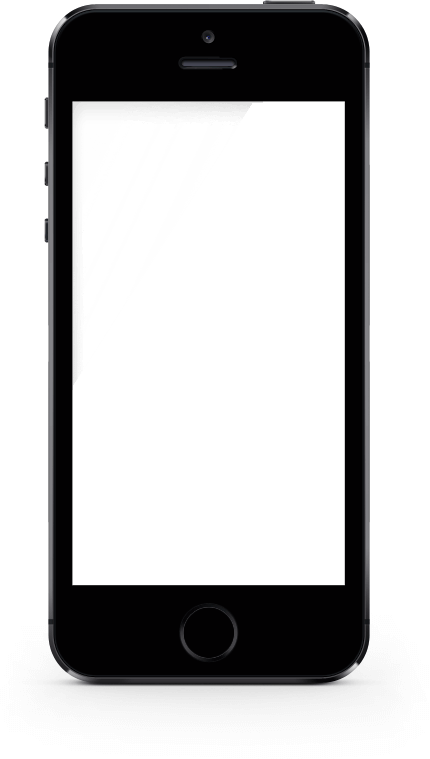 Search Engine Optimization (SEO)
We do in depth analysis of your target market region, and optimize all your web properties to dominate results in Google, Maps, and other search engines.

Social Media Management
We build relationships with your customers by optimizing your social profiles, creating and scheduling daily posts, and engaging with their comments and direct messages.

Content Creation
We can re-write your website copy to drive more sales, and also write and publish original, SEO-optimized blog posts to grow the footprint of your site on the web.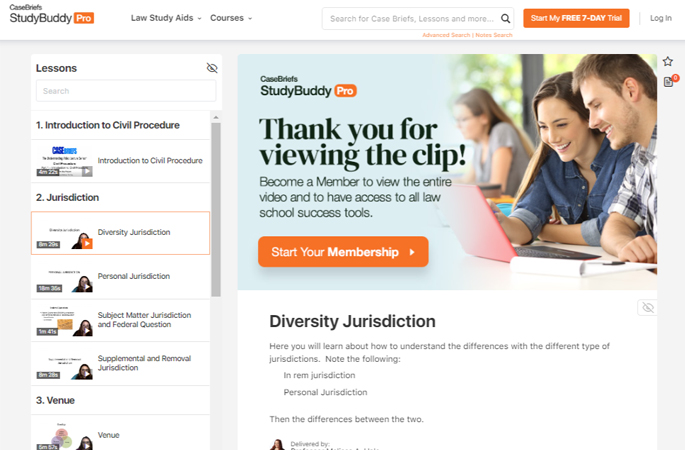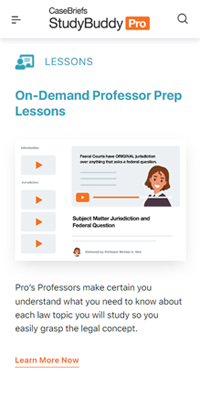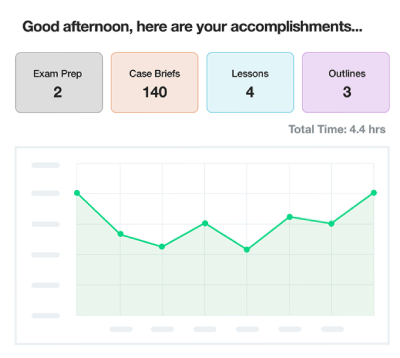 StudyBuddy Pro
We designed and built this fully interactive law tutoring portal for StudyBuddyPro that serves hundreds of law students nationwide. This includes subscription-based ecommerce functionality, online courses, quizzes, member dashboard, individual user analytics and much more!
Reliable. Punctual. Knowledgeable. The HTW team is a wonderful addition to our tech development requirements within their areas of domain expertise. Responsive, easy to speak with, and a keen ability to grasp difficult concepts and to then provide appropriate solutions has made HTW a significant, value-add partner of ours.
— David Gray, CEO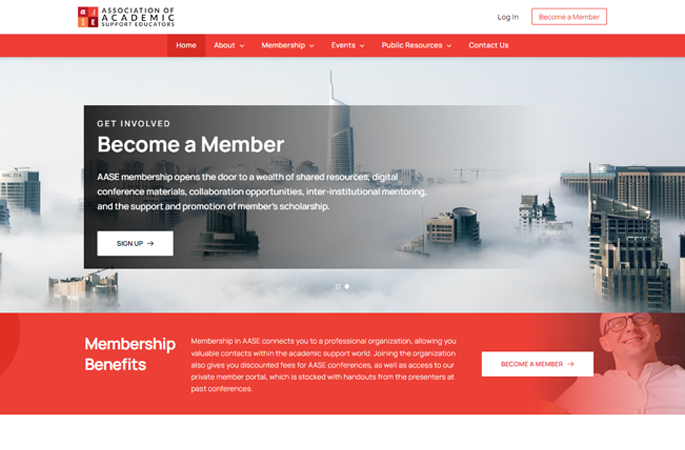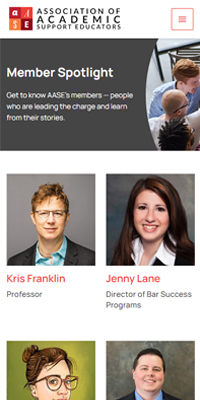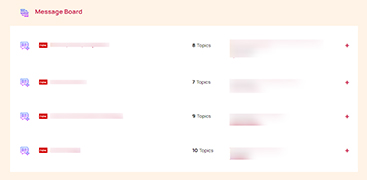 Association of Academic Support Educators
We redesigned the website for AASE, including a brand new, user-friendly membership subscription portal for Law School educators that includes a dashboard area with members-only content like presentation recordings, event registration, scholarship opportunities, a forum, and more.
I wholeheartedly recommend Hog the Web to anyone looking to hire a website developer. Not only is Hog the Web always responsive on our short timeline, but for any thing we want to do ourselves they provide useful overview videos walking us through this step-by-step. If you want a team that will help when you need them, and give you the tools to help yourself maintain your website at the same time I would definitely hire Hog the Web!
— Afton Cavanaugh, Assistant Dean of Law Success
Web-Presence Packages for Your Law Company
starting at
Answer 5 quick questions to get an instant estimate that's perfect for your needs and budget. Click the button below to get started:
Frequently Asked Questions
What if I don't need ______ service included in the package?
We can create a custom package that only includes the services you need, and can work with other team members or service providers you're already engaged with. Simply complete the quick package builder form to see more options.
What is included in a brand style guide?
A brand style guide can include a new logo, typography, brand colors, brand voice, correct and incorrect use of the brand assets, and image treatment. To see an example style guide we created, click here.
How do you track the success of your efforts?
First, we analyze the current performance of all your web properties and make sure we keep what's already working. Then we use search engine optimization work (SEO) to increase the number of targeted visitors to your website or business listing. Our social media marketing campaigns aim to increase your followers and their engagement (likes, comments, and direct messages) on your social profiles. For website design, branding, and copywriting we measure how many website visitors contact you for a project with the goal of increasing these metrics. 
What if I want to do _____ myself?
You can! Whether it's editing the copy on your website, posting a new blog post, or engaging with your audience on social media, we encourage you to be as engaged as you want. We build your website to be user-friendly to edit. We can even provide training and tips! But also, if you want to be more hands-off and just send us article ideas and new project photos occasionally, we can do the rest for you!
We're here to help you with any questions you may have. Simply drop us an email message using the form below and we will respond you within 24 hours.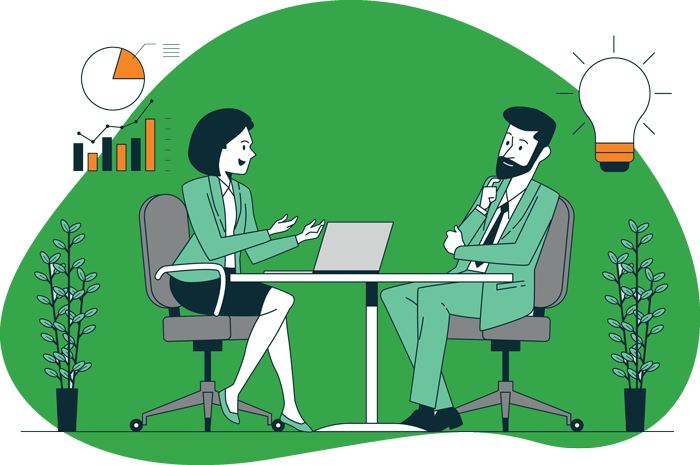 Book a Free 15-Min Consultation
Book an appointment with one of our web experts about your website design project, SEO, social media marketing, branding or anything else web related! We're here to help!