Ahoy, intrepid business owners! Are you ready to embark on the journey to get your WordPress website on Google? Fear not, for I am your trusty SEO web developer and captain, and I shall guide you through these mysterious waters to help your business grow and prosper.
Our quest begins with the treasure that is Google Search Console, a magical tool that holds the key to unlocking the gates of the Google search engine. Let us set sail and follow this step-by-step guide, sharing anecdotes and tips on our way to getting your website on Google's radar!
Step 1: Befriend the Google Search Console
This trusty companion goes by many names: Google Webmaster Tools, the search engine whisperer, etc., but it's best known as the Google Search Console. It's the bridge that connects your WordPress site to the world of Google search.
Quick tip

: 💡

Create a Google Search Console account if you haven't already. It's free and packed with powerful tools to help your website succeed.
1.1: Create a Google Search Console Account
To create an account, visit Google Search Console and sign in with your Google account. Once you've signed in, click "Add a property."
1.2: Verify Your Website
Google will need you to verify your website ownership to ensure you own your WordPress site. There are a few ways to do this, but I recommend the HTML tag method.
"Verification is the foundation of trust." – Anonymous Webmaster Guru
Follow these steps to verify your site using the HTML tag method: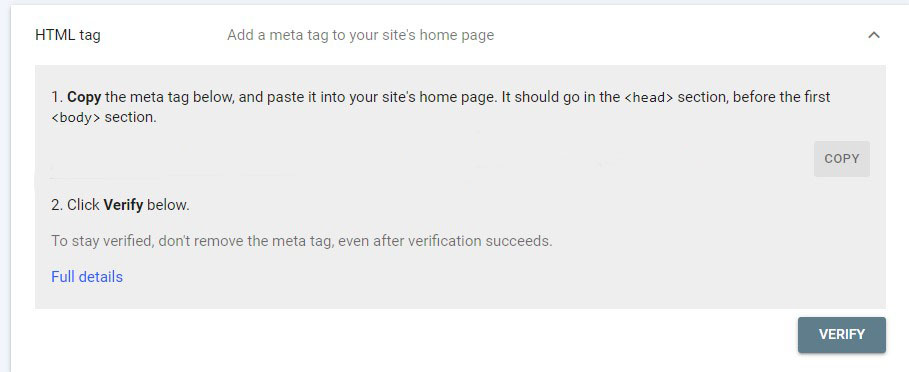 Choose the "HTML tag" option in the verification methods list.
Copy the meta tag provided
Log in to your WordPress dashboard and go to "Appearance" > "Theme Editor."
Click on the "header.php" file on the right side of the screen.
Paste the meta tag right after the <head> tag and click "Update File."
Once you've added the meta tag, return to Google Search Console and click "Verify." You'll see a "successfully verified" message if all goes well. If not, double-check your steps and try again.
"I love it when a plan comes together!" – Hannibal Smith, The A-Team
Step 2: Prepare a Map for Google's Crawlers: The XML Sitemap
An XML sitemap is like a treasure map that helps Google's crawlers find all the pages on your WordPress site. It's essential for search engine visibility.
Quick tip

: 💡

Use the Yoast SEO plugin to easily create an XML sitemap for your website.
2.1: Install Yoast SEO Plugin
To create an XML sitemap with Yoast SEO, first, install the plugin:
Log in to your WordPress dashboard.
Go to "Plugins" > "Add New."
Search for "Yoast SEO."
Click "Install Now" and then "Activate."
2.2: Generate Your XML Sitemap
Once Yoast SEO is active, follow these steps to generate your sitemap:
In your WordPress dashboard, go to "SEO" > "General."
Click on the "Features" tab.
Find "XML Sitemaps" and ensure it's set to "On."
Click "Save changes."
Now, you can access your XML sitemap by adding "/sitemap.xml" to your website's URL (e.g., "https://example.com/sitemap_index.xml").
"A sitemap is like a table of contents for your website, helping Google understand its structure and find its hidden treasures." – Captain SEO Web Developer
Step 3: Submit Your Sitemap to Google Search Console
Now that you've created your XML sitemap, it's time to share it with Google. This will help search engine crawlers navigate your site more efficiently and improve its visibility.
3.1: Submit Your Sitemap
To submit your sitemap, follow these steps:
Log in to your Google Search Console account.
Select your website property from the left-side menu.
Click on "Sitemaps" under "Index."
Enter "sitemap.xml" in the "Add a new sitemap" field.
Click "Submit."
"Submitting your sitemap is like giving Google a guided tour of your website." – The SEO Pirate
Congratulations, you've successfully submitted your sitemap! Google's crawlers will begin their journey through your website, indexing its pages.
Step 4: Double-Check Your WordPress Settings
Before sailing away from this adventure, let's ensure your WordPress settings are in shipshape order. We wouldn't want to accidentally discourage search engines from indexing your site!
4.1: Verify Search Engine Visibility
In your WordPress dashboard, navigate to "Settings" > "Reading." Ensure the box next to "Discourage search engines from indexing this site" is unchecked. If it's checked, uncheck it and click "Save Changes."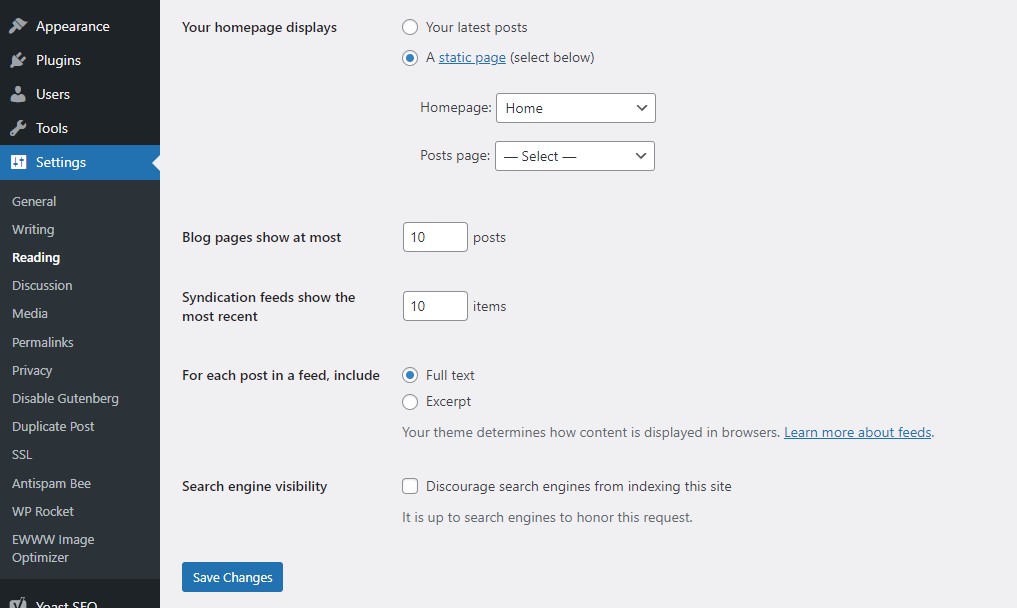 4.2: Review Your Robots.txt File
Your robots.txt file is like the bouncer of your website, telling search engines which pages they can and cannot crawl. Double-check that it's not accidentally blocking any pages you want to rank.
In your WordPress dashboard, go to "SEO" > "Tools."
Click on "File editor."
Review your robots.txt file and ensure no unwanted "Disallow" directives exist.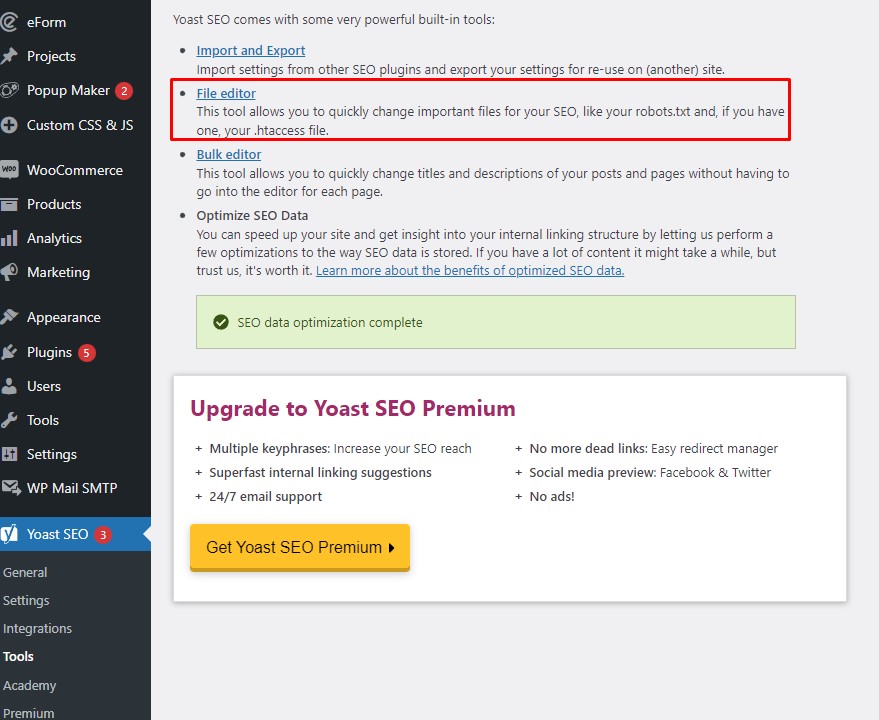 "Your robots.txt file is the guardian of your website's treasure. Make sure it's on your side!" – The Wise SEO Web Developer
Now that we've completed our quest, it's time to sit back and watch as your WordPress site sails to the top of the Google search results. But remember, new websites can take time to rank—sometimes a year or more. Stay active, keep adding fresh content, and be patient. Your perseverance will be rewarded!
"Patience is not the ability to wait, but the ability to keep a good attitude while waiting." – Joyce Meyer
FAQs
Q: How long will it take for my site to show up on Google? 
A: It can take a few days to several months for Google to index your site and display it in search results. New websites may take longer to rank as Google prioritizes established, active sites.
Q: Can I submit my website to other search engines?
A: Yes! Although Google is the largest search engine, submitting your site to other search engines is worth it. This will help you reach even more potential customers.
Q: How do I improve my website's ranking on Google?
A: Focus on creating original, high-quality content, optimizing your website, and building strong backlinks. Additionally, utilize a wide variety of SEO best practices, like optimizing the metadata and using relevant keywords. 
Q: Why should I use an SEO plugin like Yoast SEO?
A: An SEO plugin like Yoast SEO can help you optimize your site's content, create XML sitemaps, and implement other SEO practices efficiently. It is a valuable tool for improving your site's visibility and driving organized traffic.  
Q: How do I track my website's performance on Google?
A: In addition to Google Search Console, set up Google Analytics to monitor traffic and user behavior. This will help you make smart decisions to improve your site and grow your business based on real data. 
A Fond Farewell
As we part ways, remember that the journey to getting your WordPress website on Google is an ongoing adventure. Keep honing your SEO skills, exploring new tools, and staying up-to-date with industry best practices.
"The journey of a thousand sites begins with a single click." – The Wise SEO Web Developer
Remember the lessons we've shared today if you ever find yourself lost at sea. Embrace Google Search Console, create and submit your XML sitemap, double-check your WordPress settings, and keep your website active and engaging.
Here's to smooth sailing and reaching the shores of Google search success! 🏴‍☠️
"SEO is like sailing – you can't control the wind, but you can adjust your sails to reach your destination." – The SEO Sailor