Ah, WordPress. The platform that powers over 40% of all websites and by far is the most popular website platform in the world. You've probably heard of it too and wondered, "Do big guys use WordPress?" As a Web Design company, we receive this question a lot. But why is WordPress so great that everyone is recommending it?
What Is WordPress?
WordPress is a high-powered website builder that allows professionals to create websites easier and better. Its robust features, WordPress themes, and easy custom plugins are three of the many reasons to use WordPress. So read along to understand why professionals and freelance web developers use WordPress.
Yes, Professionals Use WordPress!
The WordPress platform began in 2003 by American blogger Matt Mullenweg and British blogger Mike Little. It started as the go-to blogging tool until it became a popular content management system in 2009. Forbes, CNN, Samsung, and even eBay are using WordPress for building websites.
If you ask us today if we recommend WordPress, it's an easy-peasy yes! WordPress is a versatile platform and supports easy web development. Below are more reasons why you should go for it:
It is Easy to Use (Even for Non-Techies)
Building a website is not a walk in the park, especially for non-techies. However, with some practice, WordPress is the ideal website builder for businesses.
You need little to no coding and web development to design a WordPress site.
From pre-built templates to handy plugins, WordPress offers tons of helpful resources to help you design your website quickly.
WordPress Community is Always There to Help
Another great thing about WordPress is its supportive community.
The community troubleshoots various problems and offers thousands of WordPress plugins and themes to extend the website functionality. If you ever get stuck, simply place a request on their forum, and you will get your solution in no time. WordPress offers countless online resources. It's like having a developer's team support!
WordPress is Highly Customizable
WordPress offers custom themes, pre-built templates, and plugins to customize any website perfect for start-up companies. You can tweak the colors, incorporate your designs, and even add Youtube videos without breaking a sweat!
A small business owner of ours wanted to build an outstanding website but wasn't sure if WordPress could meet their expectations. After creating the website, adding some functionality, and a few rounds of WordPress customization, a website with exceptional quality was built. They were so thrilled that they recommended us to several of their colleagues.
WordPress is indeed an ideal platform for building customized professional websites.
WordPress is SEO-friendly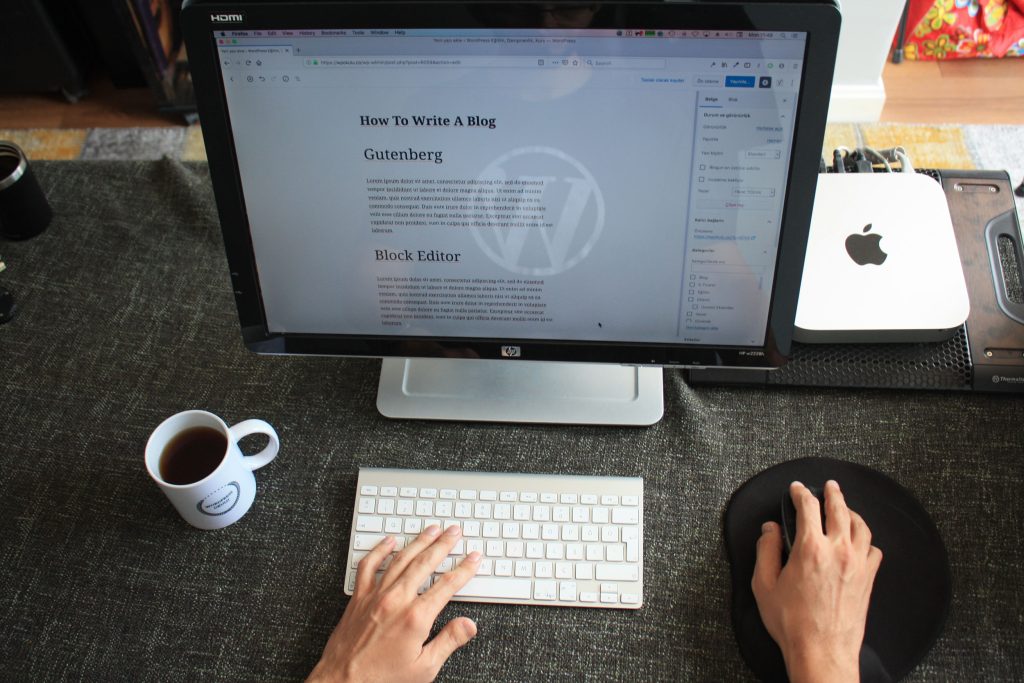 As a professional, you want your website to rank well in search engines. Thankfully, WordPress is SEO-friendly. You can get SEO plugins that work with WordPress to optimize your website content. Furthermore, WordPress consistently updates its SEO features to keep up with changing SEO trends. What's the purpose of a website if the web traffic isn't good, right?
WordPress is Secure
Website Security is one of the primary concerns for many professionals. WordPress is one of the most secure website building and management platforms. It constantly adds security updates to stay ahead of the latest security threats.
You can also download WordPress security plugins to add an extra layer of security. As professional WordPress developers, we have recommended WordPress and its security plugins for clients who handle sensitive customer information and prioritize website security.
WordPress is Affordable
WordPress is an affordable option for building a professional website without breaking the bank. Once you get the domain and hosting, everything is pretty much free after that. You can download free themes, customize them and get free plugins to enhance your website's functionality. Building a website is way cheaper than building a website from scratch. Take it from a professional WordPress developer!
WordPress is Mobile-friendly
Mobile-friendly websites are the need of the hour for any professional. In a study done last 2014, 61% of Google searches were made from their mobile phones.
One of our clients was losing revenue due to poor website performance and navigation on smartphones and tablets. As their experienced web developers, we recommended a mobile-responsive theme that automatically adjusts the website according to mobile devices' display specs. This led to a significant increase in mobile traffic and the bounce rate decreased dramatically.
WordPress is Constantly Evolving
One of the things we love about WordPress is that it's constantly evolving. The core platform is updated regularly, and new plugins and themes are constantly added. This means that you can update your website with the latest trends and technologies using WordPress.
WordPress is Scalable
A scalable WordPress website grows with your business. Whether you're just starting out or have millions of website visitors, WordPress can handle it. You can add new website functionalities as your business grows, and you can also get new plugins to boost your website's performance.
Integration with Other Tools
WordPress integrates with a variety of tools and plugins. It allows professionals to easily add features such as contact forms, social media sharing, e-commerce capabilities, and more. You can directly import and export useful website data using different integrations.
You can also integrate WordPress into third-party platforms like social media systems, email marketing software, and payment gateways. You can manage professional business operations and connect with your audience using WordPress.
Easy content management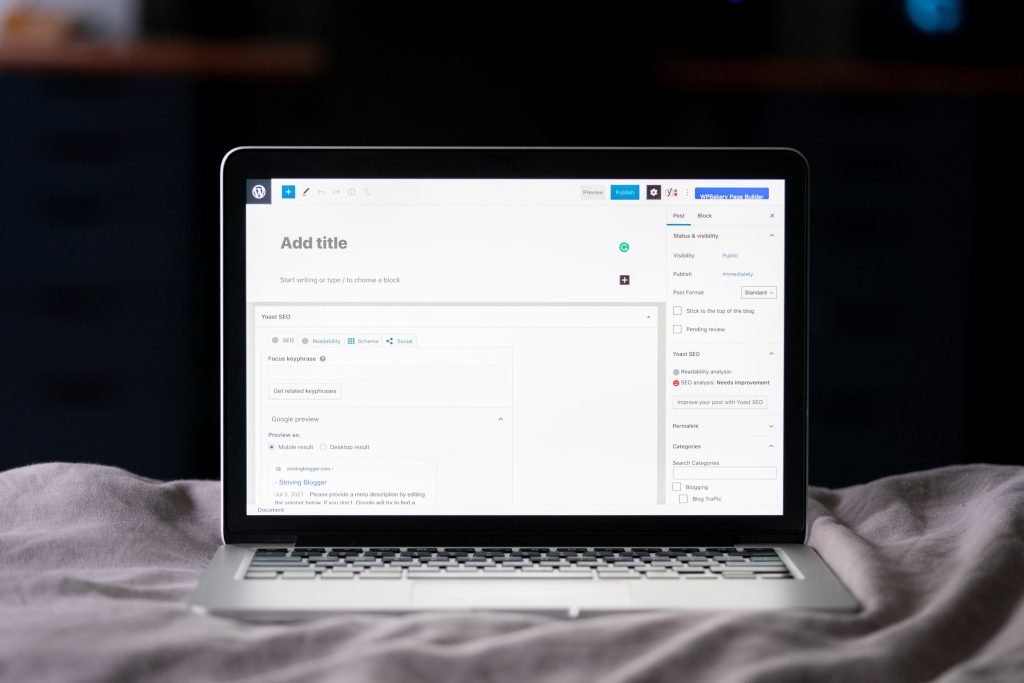 WordPress offers an intuitive Content Management System (CMS), making it easier for professionals to create, edit, and publish content on their WordPress websites. You can even create separate access for website content editors, creators, and developers. Restricted access helps you gain better control over who can access your website.
Website Analytics
WordPress integrates seamlessly with analytics tools. Professionals can track website performance based on WordPress website analytics. You can fetch real-time data to make informed decisions and improve your online presence.
Multilingual Support:
WordPress offers multilingual support, making it easier for professionals to reach a global audience. You can get translation plugins and multi-language themes to translate your website and expand your online reach into various regions. How cool is that?
Flexibility:
WordPress is highly flexible and customizable according to unique preferences. You can use WordPress to build a blog, an e-commerce store, or a portfolio website. Apart from supporting all website types, WordPress requires minimal maintenance. WordPress regularly checks for updates and security issues to ensure that your website is up-to-date and secure.
Final Thoughts:
So, yes, just like start-up companies, professionals do use WordPress!
It is a versatile, customizable, and affordable website-building platform. WordPress is a great website builder for freelancers, small business owners, and large corporations. So why not give it a try? You will be surprised at how easy it is to build a professional WordPress website.  Don't have time to set up your site?  Contact us to get started on your next website project today.