Have you ever walked into a store on the hunt for a very specific item and, within three steps through the door, realized that what you came for wasn't going to be there, so you turned back around and left?
Maybe what you were looking for was more intrinsic than just the product itself. After all, there are sensory and even emotional components to what drives consumers to follow through with a purchase, especially when it comes to a larger purchase or cost.


Let our custom web development services create a website that meets and exceeds your customers' expectations.

Elevate your online presence today

with our tailored solutions.
So, if you're seeing high web traffic but low conversion rates, it's time to rethink your user experience. Here's seven proven strategies to turn those visitors into customers.
Conversion Strategy #1: Decrease Load Times By Reducing Elements
Large images, instant play videos, and interactive buttons may seem like a great way to keep users engaged with your website, but they could be inadvertently turning them away. If too many elements are bogging your site down and causing it to load slowly, some of your less patient visitors will click out and go elsewhere.
How to Implement It
First things first, check your site URL on a speed test tool like the one on WebPageTest.org to get a summary of how efficiently your website loads.
If it shows that your site is slow, condense the elements on your page. As a business whose value lies in the visual result of your services, you'll have to showcase your work while making sure that those before and after shots aren't eating up seconds that count.
Why Your Site Should Load Quickly
For any professional, the main goal of your website is to help people find your company so they can contact you. But if visitors to your site never make it past the homepage, you've missed your opportunity to sell them on your services – and you have less time than you think!  About 40% of users will exit a webpage if it takes more than three seconds to load.
Conversion Strategy #2: Create a More Engaging User Experience
Life is about balance, right? The same goes for the content on your web pages. Yes, too many elements drag load times, but having too few pushes your site in the opposite direction and can lead to lower conversion rates. The following image shows how long the page takes to load fully and that the video is the largest file to process/load.
How to Implement It
Talk with your web developer about the best optimization strategies for placing photos, videos and infographics on your site pages. Learning this will help you understand how to use multimedia elements intentionally instead of excessively. They'll also be able to guide you on how to create engaging content like blog posts to keep users interested and informed.
Why a Variety of Elements and Content is Important
Strategically placing elements like relevant videos can raise conversion rates by a whopping 80%! That's a great payoff for a little bit of strategizing. The longer you can keep users interested, and on your site, the more time they have to learn about and gain trust in your company.
Conversion Strategy #3: Streamline Your Contact Form
The goal of customers reaching your site is to have them answer your call to action by contacting you. But if your contact form is detail-heavy, there's a good chance that many of them are backing out before they've even filled in their first name.
How to Implement It
Make sure that your form is only asking for the basic information you'll need to get in contact with the lead (preferably just their first name, email address, and phone number) and the basic information your customers are likely looking for. The image below features the contact form from our own website, where we only ask for the name, address, and a message.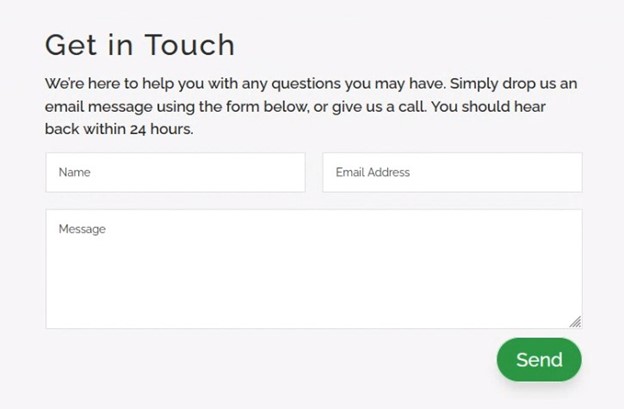 Although less is more here, one case study about conversion and bounce rates found that when asking just enough pertinent questions as opposed to too few, conversions increased by over 19%.
In your case, customers probably want an idea of how much your services will cost, so asking the approximate size of their project and if it's interior or exterior will help you get answers to them more quickly and build trust that your company is upfront about pricing without overwhelming them with the finer details.
Why Streamlining Your Contact Form Will Increase Conversions
By condensing the information customers have to give upfront, their focus stays where you want it – on giving you their contact information so you can reach out and secure a sale.
Conversion Strategy #4: Experiment with Different Site Designs
If your current site seems fine but traffic and conversions are lackluster, it's time to experiment with A/B testing, wherein testing small changes to the current site design can lead to big results in your overall sales. When one jewelry company participated in BrillMark's A/B testing, their conversion rate rose by 60%.
Conversion Strategy #5: Respond Promptly to Web Inquiries
In businesses like yours, everyone's busy. You're busy running a company, and your potential customers are busy trying to get a project checked off their to-do lists.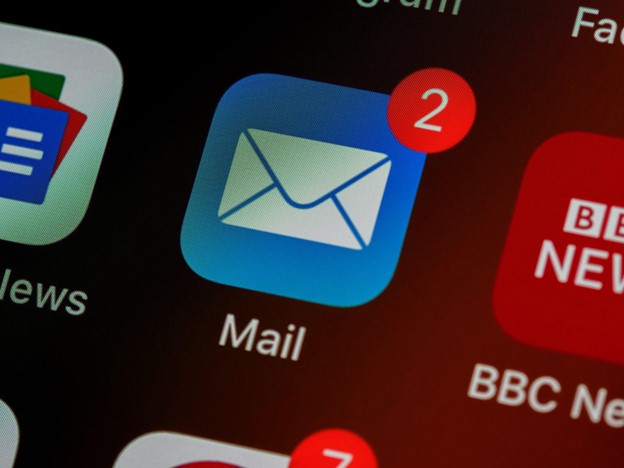 If they send an inquiry through your contact form and don't hear back within 24 hours then you've created a lack of trust. Check-in with your web developer to make sure that everything is running smoothly with your contact form to avoid turning customers away.
Conversion Strategy #6: Show Customers Your Shining Reviews
Smart consumers research everything, from the best pair of shoes for cross-training, to where they should go to order donuts for their office party. The same goes for shopping around for any type of services.
Offer customers social proof that they can trust you're the right company for the job by including past client testimonials on your site that highlight your best attributes like timeliness and professionalism. Another effective form of social proof that can raise conversion rates by up to 15% is implementing an element that shows current site users your recent sales.
Conversion Strategy #7: A Mobile User-Friendly Experience
Since 2020, over half of all web traffic comes from mobile devices. If your website isn't optimized for mobile use, your traffic (and sales) suffer! The best way to navigate the nuances of mobile optimization is to task your web developer with designing your site to load and look great on phones and tablets.
Don't have a dedicated web developer? Give us a call!
Our team at Hog The Web is well-versed in creating and maintaining a successful web presence for companies like yours. Here, you can explore our process for using mobile optimization, content creation, marketing strategies, SEO, branding, and design to make your site – and company – stand out among competitors.